The 2017 Moonbeam Children's Book Awards have been announced and Iranian artist Hoda Hadadi has won the Gold award for illustrating the book Drummer Girl.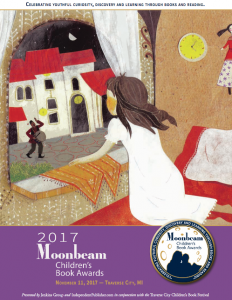 Presented by Jenkins Group and IndependentPublisher.com, the Moonbeam Children's Book Awards are intended to bring increased recognition to exemplary children's books and their creators, and to support childhood literacy and life-long reading. Awards are given in 42 print book and five e-book categories covering the full range of subjects, styles and age groups that children's books are written and published in today.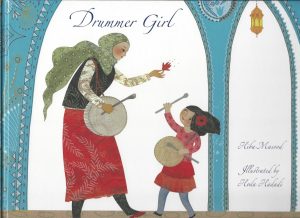 In our current complex world, growing up has become more complicated. Fortunately children's book authors and publishers have risen to the occasion, creating books that not only celebrate the joys of childhood, but also help kids and families deal with its challenges.
The diversity of the winning publishers at this year's contest proves that promoting childhood literacy knows no boundaries, as medal-winners came not only from long-established publishers and university presses, but from small publishers, foundations, and self-published entrepreneurs.
We congratulate Iranian artist Hoda Hadadi on her accomplishment, winning the gold medal for best illustrator at the 11th Moonbeam Children's Book Awards.
Ms. Hadadi won the award for illustrating "Drummer Girl", a book written by Pakistani author Hiba Masood and published by Daybreak Press.
The Tehran based Hadadi also won the gold medal for best illustrator at the Literary Classics International Book Awards, a U.S. literary honor for the book in July.
See more of  Hadadi's illustrations can be found on the site Saatchi Art.