Last year, the Honorary Judging Committee of Sony World Photography on contemporary issues, selected Iranian photojournalist Asghar Khamseh as the recipient of its most coveted prize, the L'Iris d'Or Photographer of the Year. Chosen from the winners of the awards' fourteen Professional categories, the winning work, 'Fire of Hatred', is a powerful portrait series tackling the social issues around the violent act of acid throwing.
Dominique Green, Chair, Documentary Jury said of the work: "Portraits of disfigurement resulting from social violence are undoubtedly a hard-hitting subject, and one which the longstanding tradition of documentary photography does not shy away from.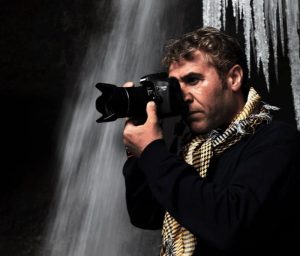 The power of Asghar Khamseh's imposing series 'Fire of Hatred' is such that he enables the viewer to face head-on intimate images, which could be testing to examine closely, with empathy and respect which in turn allows the viewer to become a witness and not just a spectator. The Jury were united in their admiration of this work and the light it shed on the tragic practice it exposes."
Asghar Khamseh was born in Tehran, Iran in 1963. From 2005, he began his professional career in photo journalism in 2005. He joined Mehr news agency in 2011. He has been particularly active in coverage of events related to human rights. His works have appeared in several group exhibitions in Iran.
Fire of Hatred
The violent act of acid throwing is primarily against women and children.  These attacks are committed with the intent to disfigure, maim and destroy the social life and future of the victim.  The motivation to commit this type of violence is cultural destitution, intolerance and happens in situations such as family conflicts, rejected marriage proposal, revenge and divorce requests. In addition physical and psychological damages, victims are faced with the experience of social stigma ,blame and social unpleasant tags.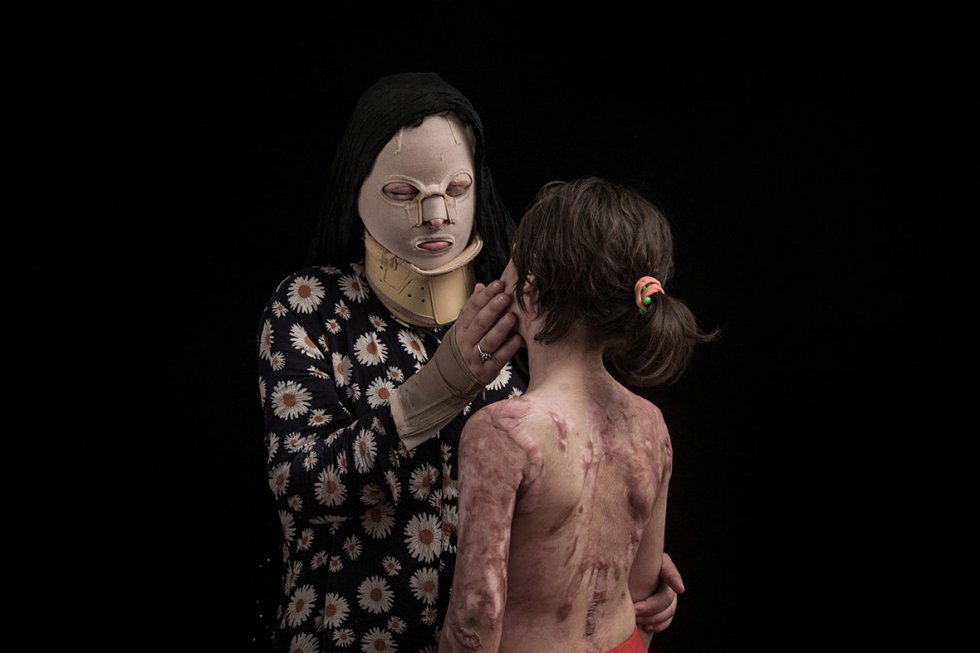 Raana Por Amrai, 38, and Fatemeh Qalandari, 8, are residents of Kohdasht in Khoram Abad, Iran. Raana's brother-in-law thought Raana was responsible for his wife divorcing him. One day in July 2015, he threw acid at Raana and Fatemeh. This burnt Raana's face, eyes, hands and parts of her neck and hurt Fatemeh's scapula and hand. They have had numerous operations and are still in need of more.Asghar Khamseh/Sony World Photography Awards 2016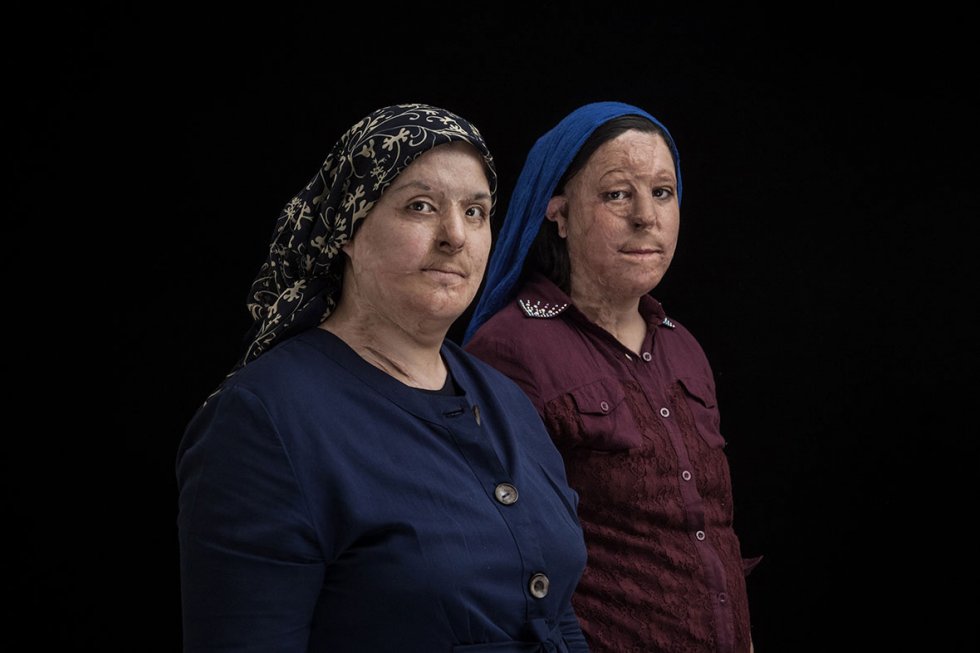 Maryam Zamani, 38, and Arezo Hashemi Nezhad, 13, from Tehran. In 2010 while Maryam were sleeping, her brother's wife attacked her and her children with acid, apparently because of envy. Maryam and Arezo were disfigured and have had a lot of operations.Asghar Khamseh/Sony World Photography Awards 2016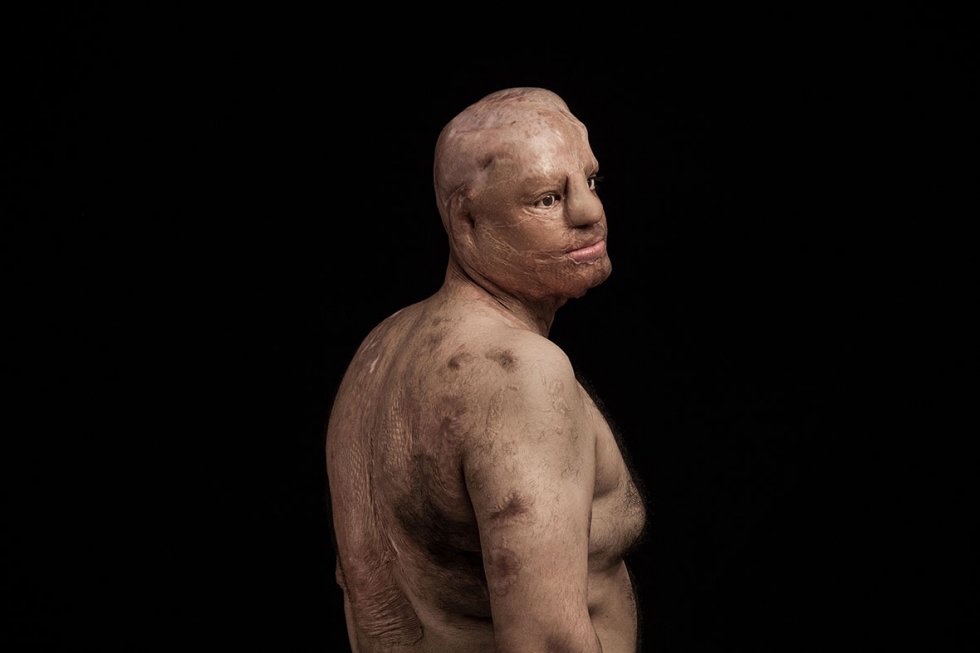 This is Mohsen Mortazavi, a 34-year-old resident of Tehran. On his first day at a new job in 2012, a co-worker threw three litres of sulphuric acid over him and knifed him 16 times, supposedly in revenge for making prank calls. Mohsen hadn't made these calls, it was someone else. Mohsen lost his right eye, scalp and right ear. Asghar Khamseh/Sony World Photography Awards 2016  
Zivar Parvin, a 37-year-old woman from Sarabeleh in western Iran, holds a photo of herself before an acid attack. Zivar was proposed to by her brother-in-law after her husband died, but she declined to marry him. On the night of 9 July 2011 he threw four litres of acid over Zivar and her 18-year-old daughter Yasra while they were sleeping.The attack occurred just a week prior to Yasra's wedding ceremony. Eighteen days after the acid attack, Yasra died. Zivar lost her beauty and her left eye completely. She can only see weak light with her right eye. She has had a lot of operations and still needs to have more. Asghar Khamseh/Sony World Photography Awards