"Curves are everywhere in Eastern culture: our writing, our architecture, our instruments, the way we dance; even the tone of our language is curved. The West was built on angles. The East was built on curves."
I discovered works of French videographer, Stanislas Giroux during research on the  Middle Eastern art scene. Giroux's style of videography combines documentary recording with most original photographic narrations. "Journey" is the core of his projects. They persuade us to be co-travellers and experience what is behind the veils and walls.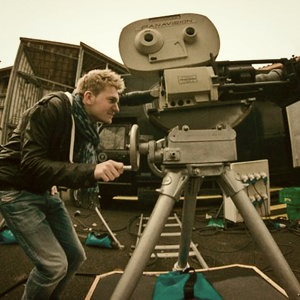 He has a curious poetic perspective on people and places. Camera movements and the cuts make every visual story seamless. Documentary work defies scripting and planning the scenes. Only a creative mind and a storytelling perspective can combine natural events and accidental subjects with visual poetic fluidity. Most of his works are short and perhaps best suited for the fast-paced framework and audience of social media.
Giroux picks unconventional subjects. I saw his "Curves of Iran" first and then followed with the piece on "Trans-Siberia Odyssey"; a video account of what the other French photographer Klavdij Sluban reported with his still images.
Stanislas Giroux's projects have notably been praised by National Geographic, Canal+, and BBC Travel Show.
See more of Giroux's works.